At Scenic Surrounds we believe a fence is never 'just a fence'. A fence tells so much about you, the person living in within the house behind the beautifully crafted landscape. By considering the vital aspects of a fence, height, material, features & finishing, as well as the color, Scenic Surrounds will help you tell people who you are. Picture a small weatherboard cottage with flowering garden and white picket fence and imagine who lives there. That same fence would look well out of place fronting the sharp lines of a modern, architect designed minimalist residence. We'll help you to choose the right fence for you so you can have both the security and style you deserve.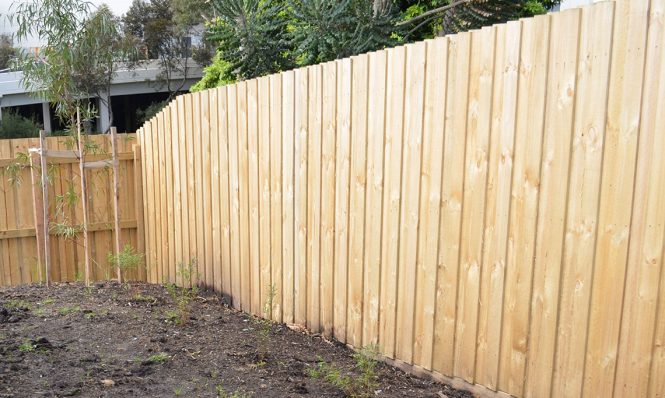 If it's a standard paling fence, we can do that too. A treated pine fence is an economical way to secure your property, especially on the side and rear boundaries. Once installed, we can stain, oil or paint your fence to blend in with your landscape.
We can construct your fence anywhere in Melbourne's South East or on the Mornington Peninsula.
Contact us today about your fencing needs.