In business, first impressions count. That's why we ensure that your business frontage is in top shape. From the moment your visitors arrive at your gate they need to be focused on what your business offers. We will ensure that your gardens throughout your whole premises are neat, tidy and looking great. We can care for everything pertaining to the grounds and garden maintenance, or work in with other specialized contractors to ensure you have the best looking gardens possible.
Public reserves and the gardens around government property must be in top shape all year round. Our tailored seasonal management plans will ensure this happens.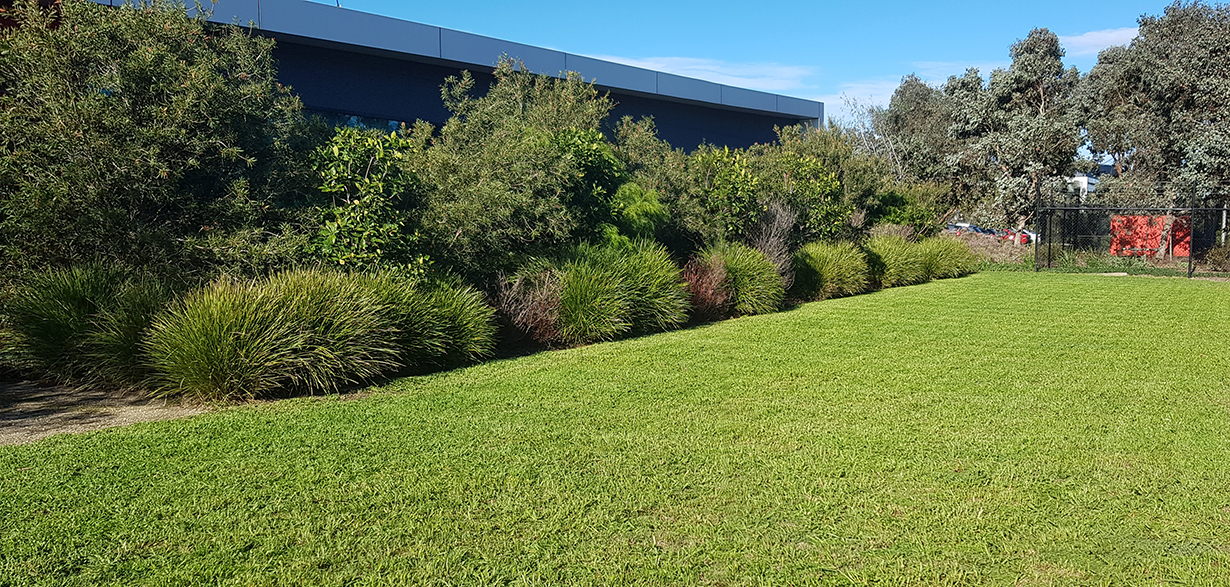 Having us care for your regular maintenance means we take full care of your gardens. You can have a tailored plan to suit your individual needs, or adopt our general scope of works for garden maintenance. Whatever the case, you're guaranteed our top quality service.
We provide…
Lawn Care
Mowing
Edging
Fertilizing
Aerating
Scarifying
Top dressing
Garden Care
Weeding
Poisoning
Pruning
Hedge Trimming
Litter collection
Mulching
Hard Surface Care
Debris removal
Gutter / Drain clearing
Blowing tidy
We are proud to be service providers for ISPT (Knight Frank), Ambulance Victoria, Jones Lang LaSalle, Development Victoria and Jemena, as well as Frankston City Council, Glen Eira City Council and City of Kingston.