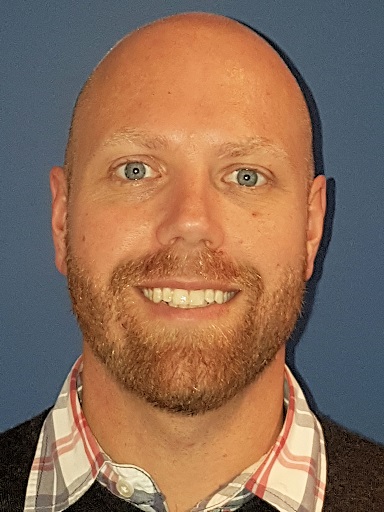 Sven Andersen
Director of Scenic Surrounds Pty Ltd
Advanced Diploma of Business
Advanced Diploma of Leadership and Management
Certificate III in General Construction (Undertake Rigging)
Certificate III in General Construction (Undertake Dogging)
HR Truck Licence
Level 2 First Aid
As the founder of Scenic Surrounds in 2003, Sven has worked to establish a reputable business based on quality workmanship, friendly service & customer satisfaction. Growing up on a hobby farm and commercial flower farm, Sven has spent many years working to care for gardens, lawns and plants as well as maintaining acreage properties.
"As a child, spending time with my grandmother in her greenhouse, learning about plants, is one of my fondest memories. We lived together with them on the same 5 acre property and so I became the main carer of the lawns and gardens by about the age of 12."
After high school and a year at Uni while trying to decide what path to take, Sven began working for a concreting company as a team leader constructing concrete house slabs. This physically challenging work quickly whipped him into shape and taught him many skills such as reading technical plans, quality workmanship, concrete finishing, as well as team motivation and good work ethic.
Moving on to another aspect of construction, Sven joined a rigging team and progressed from reading technical drawings for footings & slabs to steel construction and framework. Working on high profile projects such as Westfield Shopping Centre, Fountain Gate and Yarra's Edge Towers, Docklands, Sven grew in his knowledge and understanding of the construction industry. But after gaining the relevant qualifications the pull towards horticulture and the love of gardening established in childhood took hold.
In 2003 Sven left rigging to start out in his own venture aimed at combining his love of plants and gardening with his skills learned in the construction industry, and so Scenic Surrounds was born. Growing the business along with all of his valued client's gardens, Sven has successfully established a reputation for professionalism within the horticulture industry.
Seeing a need for further training, Sven undertook dual Advanced Diplomas in 2015/2016 achieving High Distinctions across many of the units. This has equipped Sven with the skills and confidence to continue to grow Scenic Surrounds into the future.
Adam Burgess
Horticulturist / Maintenance Team
Horticulture  Level 2
Level 2 First Aid
HR Truck Licence
Having worked in the garden maintenace industry interstate, Adam joined Scenic Surrounds in 2017 after moving to Victoria. His corporate gardening experience & expertise as well as his keen eye for detail enabel him to oversee the garden maintenance team and thoroughly care for our clients' gardens.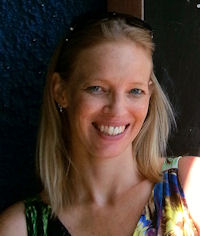 Shay Andersen
Bookkeeping, Accounts & Office Administration
Supporting Sven right from the beginning, Shay has been instrumental in caring for the bookkeeping, accounting and administration of Scenic Surrounds since 2003. Working along with Sven, Shay has assisted in developing the administrational and accounting procedures for Scenic Surrounds. Shay has worked extensively within a number of bookkeeping and administration as well as IT roles gaining much experience and practical knowledge. Shay is so efficient in her role with Scenic Surrounds that she also works part time for Karingal Vet Hospital in bookkeeping and administration roles.