Our Slashing & Acreage Mowing division handles slashing jobs of all types as well as vegetation clearing on rural and urban land. We provide professional slashing services to a number of local councils, land developers and house block owners. We have been preferred service providers for Frankston City Council Fire Prevention Team since 2008 appearing on their recommended contractors list and providing service directly for roadside, reserve and compulsory clearance works.

Bigger & Better!
Our new 100hp Deutz tractor has a number of slashing implements which means we'll have just the tool for your job. We can slash, mulch or manicure wide open spaces in no time to give you just the service you need.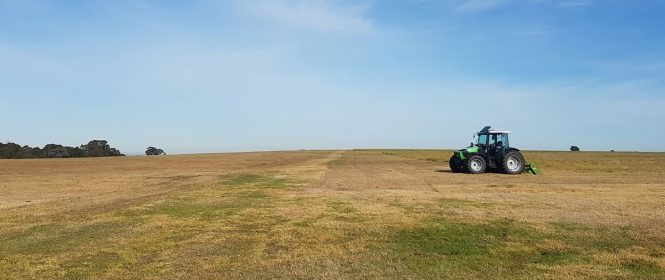 Tight Spaces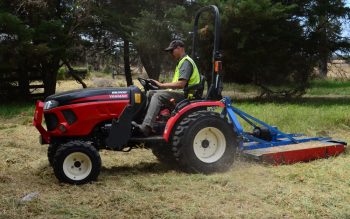 Our small but powerful 120cm slasher can get into even the tightest of spaces where others just can't go. If you have an out of control small block or lots of obstacles making access difficult we have the equipment you need. Our expert team will assess the best solution to slash the grass and clear your block.
Vegetation Clearing
Some jobs need more than just 'mowing down the grass', and that's where our experienced team is up to the challenge. We can offer you full vegetation and rubbish clearing services starting with a clearly defined plan of attack outlining job requirements, expectations and ending with the best possible results.
Difficult Access
If access is the problem you're having call us. We have machinery and methods to manage even the trickiest of jobs and will determine the best way to proceed with your job.
Urban Clearing
Even small yards can get out of control. We can tame even the wildest of lawns for you. Whether it's a small urban block, or rural property, we're the contractors for you.

Fire Hazard Management
Keeping your land slashed and clear of combustible debris is the first step to being prepared for the fire danger period. We can neatly slash your grass to reduce fuel loading and slow down grass fires.

Customer Reviews
Find out what our customers have to say click here for mobile users.